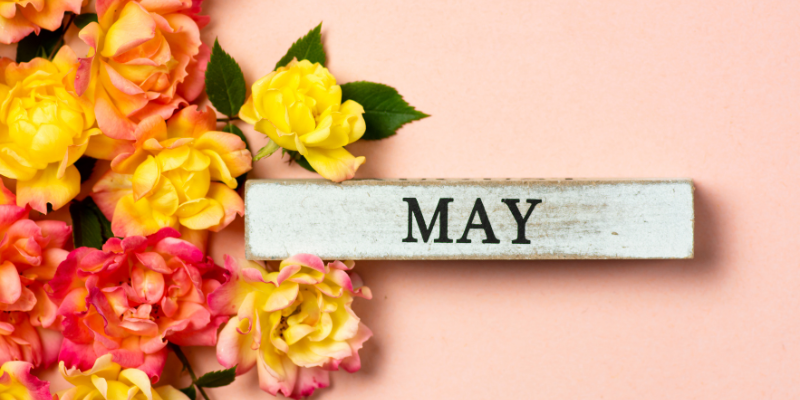 Romans consider May to be the best month of all. Spring is in full bloom, and summer is just around the corner. Plants grow and thrive during the month of May. That is why May, out of its 12 zodiac signs, was named after Maia, the goddess of spring and fertility.
People born in May are considered emotional, stubborn, and self-motivated. Travel is their passion, and they are not afraid to spend money on earthly pleasures and luxuries. They are often seen in groups or isolated, and due to the energies of their zodiac signs, they achieve whatever they want.
According to astrology, the month of May has two zodiac signs. They are also known as May star signs or May birth signs because the Sun is positioned in these two signs during May.
This post contains information on the two zodiac signs associated with May. It provides all the information you may need to know about your Zodiac sign based on your date of birth.
Zodiac Signs of May-Born People
What is your zodiac sign if you were born in May? Taurus and Gemini are the two signs associated with this month. These two May signs apply to people born at any time during May. These May zodiac signs determine the personality and inner traits of a person. They are also called May astrology and May horoscope.
What Zodiac Sign Are You?
You are considered a Taurus native if you were born between May 1 and May 20. If you were born between May 21 and May 30, you are a Gemini native.
May Cusp - Taurus-Gemini Cusp
The May cusp occurs when you are technically a Taurus but show traits of a Gemini. According to Western astrology, the cusp represents an important concept when the Sun moves from one zodiac sign into another. The cusp for Taurus-Gemini is either before or after May 20, which is three days from the transition date. In this time period, the Sun's degree in the May zodiac signs determines the exact sign of an individual.
May Zodiac Sign Cusp Dates
May 17 to May 23 Taurus and Gemini, two of the May astrology signs that fall within May, are called the Taurus-Gemini Cusp. It is also known as the Cusp of Energy. The Cusp is said to bring positive energy and make its inhabitants strong, energetic, and mentally agile.