Everything You Need To Know About a Virgo Woman: Traits & Characteristics
by astrology valley Nov 30 2021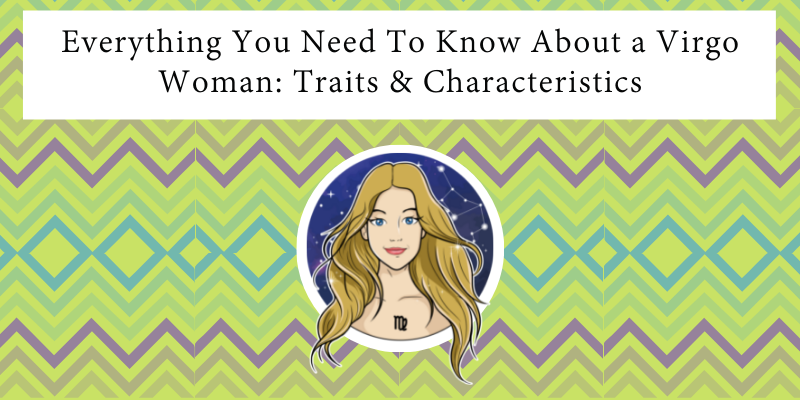 Virgo, the sixth sign in the Zodiac cycle, is the sign of people born between August 23 and September 22. The sign is ruled by Mercury. The planet Mercury plays a big part in forming the personality traits of a Virgo woman. They are good at communicating; So it should not be hard to know them through conversation, but having a brief idea of their personality will help you to know their likes and dislikes.
Virgo Woman Good Traits
A Virgo woman and her ability to manage and organize is remarkable. She is the true embodiment of beauty and brains. They are dedicated to their work ethic and have high regard for creativity. They believe in making things happen and are an inspiration in themselves. They are organized and lead a planned life. Their mind is a perfect blend of intellect and intelligence. They are brilliant minds that present themselves as an example to the world. Their keen listening skills and understanding of the world make them change-makers.
A Virgo woman is a devoted personality, and she values friendships and her family. Being an earth sign makes them family-oriented. It also shows their stable minds. It enables them to think in-depth and act accordingly. They do not make drastic decisions and do not let their impulses act irrationally. They are mindful and calm. Most importantly, they never fail to see the good in everything and everyone.
Virgo Woman Bad Traits
Virgos are the purest sign and are responsible. However, they can be overly critical, and it is because of their highly observant views. They do not forget things easily, and it is a constant sign of hurt and being anxious for Virgo Women. They worry a lot, and this makes them nervous. They lack confidence, and sometimes it is a result of their tendency to bring the best out of everything. Whenever they fail at their expectation, they force themselves into a cycle of turmoil.
A Virgo woman is many things, but one of the most overpowering traits is her critical views. She is highly prejudiced about certain things, and it makes her stubborn towards her views. She is not easily moldable and finds it hard to adjust to a tough atmosphere. They cannot work under pressure and tend to make mistakes if subjected to adversity.
Virgo Woman in Love & Sex
Virgo Women are the personification of poetry when it comes to matters of the heart. They love to love and shower care like confetti. They can be a very compatible partner as they are an earth sign. Their knack for a stable heart is a major factor in their love life as well. She thinks highly of their partner and is highly devoted to them. When she devotes her heart to someone special, she expects them to take care of it and wants it to last forever.
One significant trait of Virgo women is that they can make a long-distance relationship seem easy. They are up for dedicated relations even if they require patience and meticulous effort. They are deeply romantic and love to be in love with themselves too. Because they believe loving oneself enables them to love the other person better. She is picky about her lovers, but once they wish to settle down, they will stand by you always and forever.
It might seem surprising, but they keep their libido hidden and can let themselves be swept off their feet by a hot guy with serious relationship goals.
Dating a Virgo Woman
Planning to ask out a Virgo woman? Well! For starters, you do not have to worry about their loyalty as they are honest, when they are committed. They can not lie even when lying can save them. So, if you see them as your life partner, then be true about your feelings to them. They do not want extravagance but seek comfort and stability in a relationship. She will love you like poetry and make your life blissful with her gorgeous efforts and a beautiful mind.
They are organized and cannot tolerate messy people. So to be with them, you have to learn ways to keep yourself sorted and organized, as well.
Conclusion
A Virgo woman is not complex about her thoughts. She has a clear view of life and expects good things that are pleasing and comforting. She will be loyal and seek the same for her. Loving them is blissful in itself.